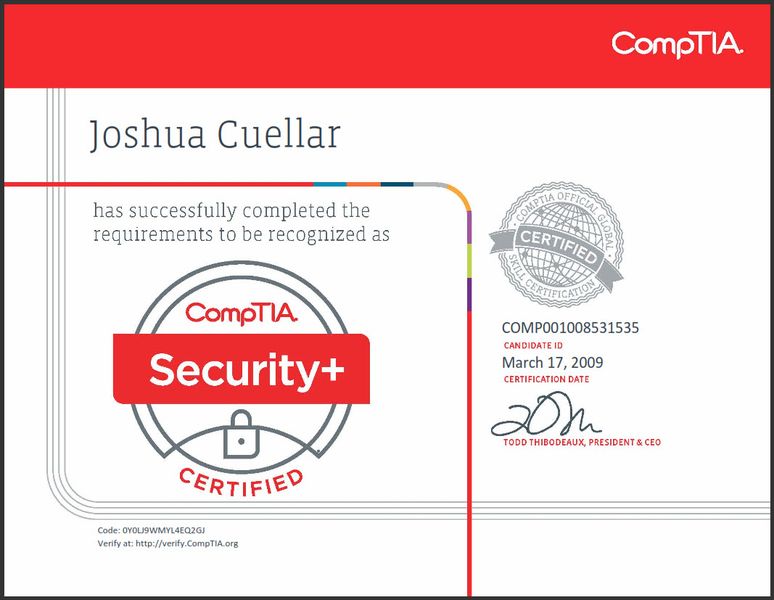 Code: 0Y0LJ9WMYL4EQ2GJ
Verification URL: verify.comptia.org/
I have a lifetime security+ cert which does not expire. These were initially only supposed to be issued to subject matter experts. Due to rampant cheating, CompTIA now requires retesting or continuing education since 2010. I was in the last group of people to receive a lifetime cert and have 12 years IT experience to go along with it including 8 years experience working on critical infrastructure with and working directly on projects with SCADA systems managing municipal water supplies and waste water for 4 of those years.
I also write my own software code using original programming and can integrate two different systems using various methods. Additionally, I have extensive experience with scripting and managing systems remotely and securely using a centralized environment.